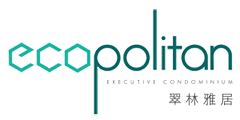 Overview
Construction Progress
Gallery
Location
Overview
TYPE OF UNITS
3,4 bedroom, CoSpace and dual key units
Chic city living with everything within your reach. Eco living surrounded by nature. Enjoy the best of both worlds at Ecopolitan, the one and only Executive Condominium at Punggol's gateway to bring together these two desirable lifestyles.
Why travel to Orchard Road for shopping, dining and entertainment when everything comes to you! And what's more, it's right on the waterfront! Sunday brunches in al fresco cafes, savouring wines or espressos under the stars, your favourite lifestyle shops and eateries, catching the latest blockbusters – they are all here for you.
Discover unique activity hotspots amidst the serenity of nature. Sunset dining by a waterfront bistro, practicing your swing at the driving range, horse riding, millions of photographic moments and endless fund for the kids at the interactive playgrounds are just some of the activities you can enjoy. So come down and see what awaits you along Punggol Promenade.
Qingjian Realty (Punggol Way) Pte Ltd. (ROC:201222637C) • Developer's Licence No.: C1042 • Lot/Mukim No.: Lot 2540T MK21 at Punggol Way/Punggol Walk • Tenure of Land: 99 years commencing from 4 December 2012 • Building Plan No.: A1716-00001-2012-BP02 dated 29 May 2013 • Expected Date of Vacant Possession.: 31st December 2016 • Expected Date of Legal Completion: 31st December 2019
Construction Progress
Gallery
Location