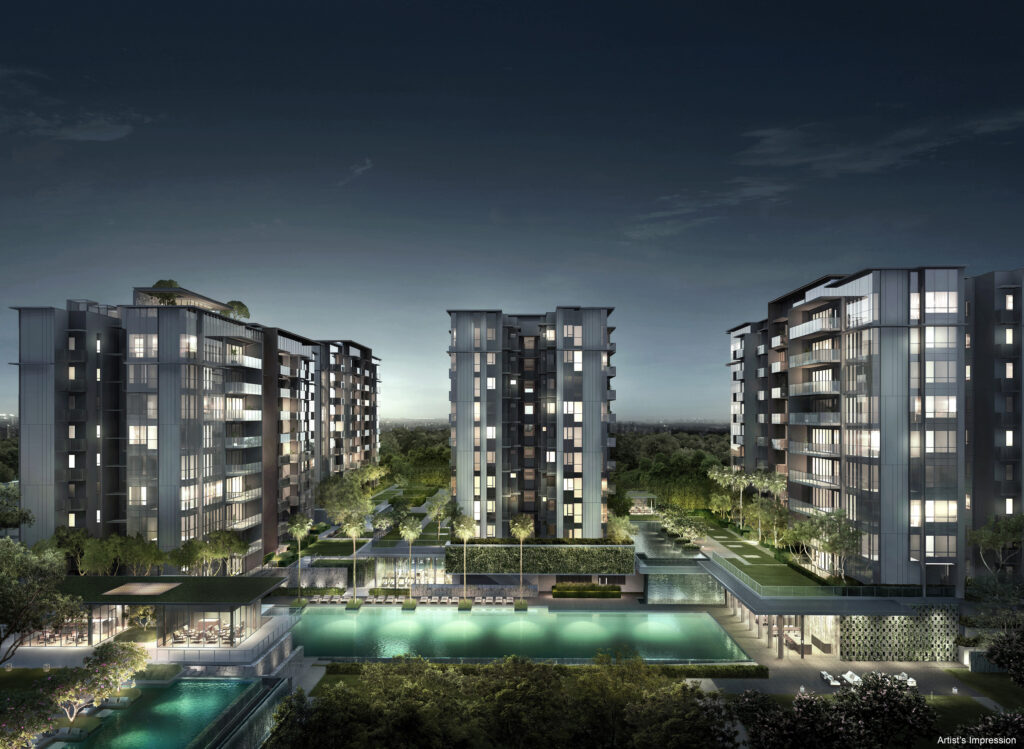 Singapore's First Virtual Balloting 2020
The freehold project: Forett At Bukit Timah, launched for sales with Singapore's first Virtual Booking Day. Developers Qingjian Realty (South Pacific) Group Pte Ltd (Qingjian Realty) and Perennial Real Estate Holdings Limited (Perennial) conducted the balloting and booking process for the 633-unit project entirely online to ensure the health and safety of all visitors. 190 units, 30% of the 633-unit freehold project, were snapped up over the weekend launch.
To keep homebuyers entertained and engaged, the virtual session was hosted by experienced entertainer Irene Ang with interactive segments. The Virtual Booking Day was conducted via teleconference and livestreamed on the Forett At Bukit Timah Facebook page.
The Virtual Booking Day was a resounding success as a result of many months of ground work. The developers have been building the comfort level of sales agents and homebuyers with digital engagement since the circuit breaker began. Qingjian Realty has been conducting its Qingjian E-Talks series of webinars for agents and consumers and offering virtual tours of its earlier launches. It honed its skills for digitalisation, and hence, was able to conduct the entire Virtual Booking process with an in-house team.